Tips for Buying Chemo Wigs: A Comprehensive Guide!
Are you looking for tips for buying chemo wigs? Shopping for a wig when you are undergoing chemotherapy can feel daunting, but don't worry – as a professional wig consultant with years of experience, I'm here to help. In this article, I'll provide you with my top tips and tricks to find a wig that is both comfortable and stylish. With my guidance, you'll be sure to find the perfect chemo wig for you.
I want you to know that while shopping for your wig is an important process, it doesn't have to be stressful. Whether you're looking for something more dramatic or just need a simple solution, we'll work together to find something special that suits your needs. With these expert tips in hand, let's get started on finding the perfect chemo wig for you!
It is essential to start the search for a wig early, even before hair loss occurs. This can help the patient feel more prepared and have a better idea of what to expect. It is also an opportunity to consult with a wig specialist who can provide valuable information about the different types of wigs available.
If you are currently undergoing chemotherapy treatments and worried about the possibility of hair loss, you can take comfort in knowing that you are not alone. There are many tips to help make this experience more manageable, such as Tips For Buying Chemo Wigs. Going through this process can be overwhelming, but I am here to offer support and guidance on your journey.
As chemo treatment begins, it's important to begin preparing for hair loss so that when it does happen (and it will), you won't be caught off guard and overwhelmed by the changes. You can start with small steps such as taking extra care of your scalp before any signs of thinning or baldness appear and familiarizing yourself with different wig options. It's also beneficial to choose fabrics and styles that suit your lifestyle – something comfortable yet stylish enough to show off who you are!
Hair Loss Prevention With Chemo
When it comes to preventing hair loss due to chemotherapy, one option you may want to consider is buying a wig. Whether you decide to get a synthetic wig or human hair wig, there are a few tips to keep in mind when selecting the right one for you. Here are some tips for buying chemo wigs:
Choose A Comfortable Material
Wigs come in various materials, including synthetic hair, human hair, and a blend of both. Synthetic hair wigs are cheaper and more durable but may not be as breathable as human hair wigs. Human hair wigs are more comfortable to wear, but they require more maintenance and can be expensive. Consider the patient's comfort and budget when choosing the material.
Consider The Style
When choosing a wig, it is essential to consider the patient's style and preferences. Some cancer patients may prefer wigs that mimic their natural hair color and style, while others may prefer a different look altogether. It is essential to choose a wig that makes the patient feel confident and comfortable.
Look For A Good Fit
A well-fitting wig is essential to the patient's comfort and confidence. Wigs come in different sizes, so it is important to measure the patient's head and choose a wig that fits snugly but not too tight. Many wig suppliers also offer custom fittings, which can ensure a perfect fit.
Choose A Breathable Cap
Wearing a wig can be uncomfortable, especially in hot weather. Choosing a wig with a breathable cap can make it more comfortable to wear. Some wig manufacturers also offer wigs with special cooling technology that can help regulate temperature and reduce sweating.
Consider The Wig's Durability
Cancer patients may wear wigs for an extended period, so it is essential to choose a wig that is durable and can withstand regular wear and tear. Synthetic hair wigs are usually more durable than human hair wigs, but they may not look as natural. It is important to balance durability with the patient's style preferences.
Consult With A Wig Specialist
It is essential to seek the advice of a wig specialist. Wig specialists can provide valuable information about the different types of wigs available, and they can help the patient find a wig that fits well, is comfortable, and looks natural.
Choosing between synthetic and human hair may seem daunting at first, but with these tips in mind it will become much easier! Synthetic wigs are generally more affordable than their natural counterparts but lack some flexibility in terms of styling options; whereas human hair wigs offer greater versatility when it comes to curls and color choices but tend to cost more. Ultimately it boils down to preference – both types provide excellent protection against further hair loss caused by chemotherapy treatments.
Synthetic Vs. Human Hair Wigs
When it comes to choosing between synthetic or human hair wigs, there's no one-size-fits-all solution. Each type of wig has its own advantages and disadvantages that you should consider before making a decision.
If you're looking for something low maintenance, then a synthetic wig may be the right choice for you. Synthetic wigs are lightweight, easy to style and often cost less than their human hair counterparts. On the other hand, if you want a natural look and feel, then a human hair wig is probably your best bet. Human hair wigs offer an unparalleled level of comfort as well as styling versatility – so whatever look you have in mind can likely be achieved with this type of wig.
No matter which option you choose, having quality information about both types will help ensure that you find the perfect fit for your needs – and make sure that your chemo wig looks great! Now let's move on to learning how to wear and care for these special pieces of headwear.
How To Wear And Care For Wigs
Chemo wigs are a symbol of hope and strength. They can be the perfect way to not only maintain your personal style, but also keep you feeling comfortable during treatment. Here's how to wear and care for them:
Make sure your wig fits properly by getting it professionally fitted so that it doesn't slip or cause discomfort when wearing.
Use specialized products designed specifically for human hair wigs such as shampoo, conditioner and styling products to help protect the natural fibers from damage.
Keep your scalp clean before wearing a wig by washing with a gentle cleanser and applying moisturizing lotion; this will help ensure the wig adheres better and last longer.
After each use, carefully remove any tangles using a wide tooth comb then lay flat on a stand overnight to allow air-drying, which helps preserve its shape and quality. As an experienced professional in the field of chemo wigs, I understand that purchasing one is more than just buying something off the shelf – it's about finding the right fit for both comfort and style that works best for you! With proper care, they can look beautiful while providing essential protection during treatments too!
Where To Shop For Chemo Wigs
When it comes to shopping for a chemo wig, you want to find one that is comfortable, stylish, and fits your budget. I'm here to help make the process as easy as possible! First things first – do your research! There are many different types of wigs available on the market these days; synthetic or human hair, pre-styled or custom designed. To get started, check out online reviews and ask friends who have gone through similar experiences what their experience was like with different brands. This will give you an idea of which companies specialize in providing quality wigs at affordable prices.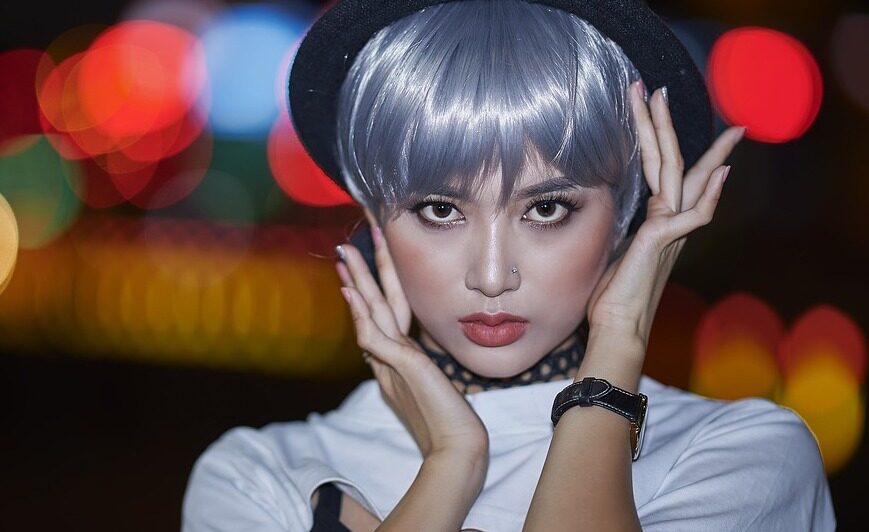 Additionally, be sure to take into account any special considerations such as allergies or sensitivities when selecting a wig. Once you've done some preliminary research, visit a few stores near you and try on several styles until you find one that looks good on you and feels comfortable. It's important that the size of your head is measured properly so that the wig can fit snugly without being too tight. Lastly, don't forget to factor in any additional costs associated with maintaining the wig once it has been purchased. Taking all of this into consideration should help ensure that you purchase a wig that meets all of your needs and preferences!
Few Final Words
As a professional wig consultant, I've seen the emotional toll that cancer and chemotherapy can take on individuals. It's always heartwarming to see how a good quality wig can make them feel more confident in their appearance. Buying an appropriate chemo wig doesn't have to be daunting; with this guide, you will find comfort and style through every step of your journey. Finding the right fit for your needs is just like finding any other piece of clothing – it takes time, patience and trust in yourself. With these tips, you'll be prepared to walk away feeling beautiful!