₹4,100 – ₹10,100
Ear To Ear Volumizer
Introducing our Ear to Ear Volumizer – the ultimate secret to achieving voluminous, head-turning hair! Designed to add instant volume from ear to ear, this volumizer seamlessly blends with your natural locks for a stunning, natural-looking finish. Made with premium, 100% human hair, it offers effortless styling and long-lasting results. Elevate your style and embrace the confidence that comes with voluminous, glamorous hair. Experience the transformation and unlock the secret to captivating hair with our Ear to Ear Volumizer!
Processing Time For This Product is 1 Week with 100% FREE SHIPPING and ZERO COD FEES
Disclaimer: Product color may slightly vary due to photographic lighting sources or your device settings.
Leela Tak
Say goodbye to lifeless hair days! These magical hair volumizer gave me the volume I've always dreamt of. My hair has never looked this good. Thanks to Awe Hair !
Alka Manne
These Ear to ear volumizer is my hair's new BFF. They effortlessly added the oomph and bounce I've always craved. Confidence? Check! I am sooper dooper happy!
Aisha Khosla
Goodbye, flat hair woes! Thanks to these volumizers, I look around like a hair goddess, with compliments raining down on me.
Alaknanda Mani
I never thought a simple hair accessory could make such a difference! This volumizer has given my hair a natural boost, making me feel effortlessly confident.
Alaknanda Kapur
I never thought a simple hair accessory could make such a difference! This volumizer has given my hair a natural boost, making me feel effortlessly confident.
Yamini Kumer
Who needs a salon appointment when you have this clip-in volumizer? It effortlessly transforms my hair, giving me the confidence to conquer any day.
Preshita Narayan
Finally found the perfect solution for flat hair! This volumizer has become my go-to for instant volume and self-esteem boost.
Isha Doshi
I can't thank this volumizer enough for the compliments I've received. It's like having a magic wand for fabulous hair!
Geetanjali Gara
I don't leave the house without this volumizer. It's my secret weapon for turning heads and feeling like the best version of myself.
Seema Savant
Hats off to these amazing volumizers! They have boosted my hair to the next level, leaving me feeling like a total rockstar.
Nilima Dutt
Never underestimate the power of great hair! These volumizers have given me a lot of confidence, one fabulous hair day at a time.
Jyoti Rana
Arey, this ear-to-ear volumizer is my go-to for amazing hair days. It's like my own personal hairstylist, giving me the bouncy hair I always wanted.
Pamela Mutti
No need for expensive salon visits now. Yeh volumizer ne mera hair hi badal diya hai. Ab har din self-esteem high hoti hai!
Anusha Bava
This volumizer ne meri hair ki thickness aur volume badha di hai, aur mujhe khud pe bahut proud feel karati hai.
Drishti Mani
Jaise ek magic wand hai yeh ear-to-ear volumizer! Mere hair ko instant lift aur shine deti hai. Ab har din badhiya hair day hota hai, dost log appreciate karte hai. so definitely go for awe Hair's Ear to ear volumizer.
Heena Minhas
Thank you bolna padega iss volumizer ko. Mujhe itne compliments mile hai, jaise koi mujhe hair expert samjhe. Ab hair ko style karne ka maza hi alag hai!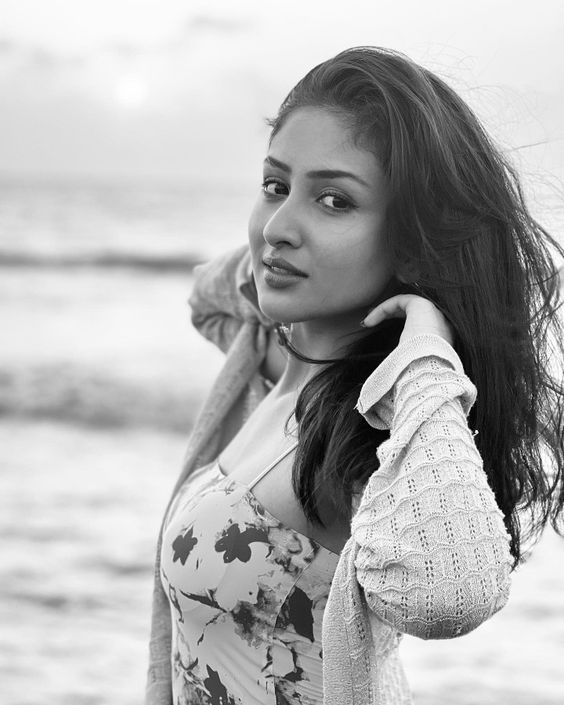 Ruchi Halder
Pehle mera flat hair dekh kar cofidence nehi hoti thi mujhme, par ab nahi. Yeh clip-in hair volumizer ne mujhe confidence di hai ki main bhi kisi bhi hairstyle ko rock kar sakti hoon.
Jyoti Nigam
Aajkal main apna secret weapon, yeh ear-to-ear clip, har jagah le jaati hoon. Hair ko thickness aur volume dene ka kaam kar rahi hai, mujhe hair goddess bana diya hai.
Seema Manda
Yaar, you won't believe the magic this hair thing did to my tresses! It's like I went from boring to bombshell in seconds. Now my hair is all swag and I feel super confident!
Nishi Banerjee
This ear-to-ear hair clip is my knight in shining armor. It adds thickness and volume in a jiffy, making me feel like a queen with fabulous hair.
Roma Sani
I can't even tell you how many compliments I've gotten thanks to this volumizer. It's like a magic wand for my tresses!
Nishita Hans
See, I don't step out without this volumizer. It's my secret weapon for turning heads and feeling like a total boss babe.
Astha Kota
Yaar, I can't even tell you how amazing this hair volumizer is! Mera bal ekdum flat tha, but now, it's like magic, yaar! Ab confidence chadh gaya hai, sab log compliments dete hai!
Aisha Pall
Pata hai, I found this ear-to-ear hair clip that made my hair look so good! Ab meri baalon mein volume hai, aur mai bahut confident feel karti hoon. Bilkul natural lagta hai!
Parminder Ratti
Bhai, yeh hair volumizer mujhe salon jaisa look deta hai. Balon mein ekdum bounce aa jata hai, aur mujhe khud pe bahut proud feel hota hai. Ab koi bhi hairstyle kar sakti hoon!
Unleash Your Inner Vixen with Awe Hair's Ear To Ear Volumizer!
Ladies, are you tired of lifeless, flat hair? Craving that bombshell volume and bounce to turn heads wherever you go? Look no further! Introducing Awe Hair's Ear To Ear Volumizer – your ultimate ticket to transform your hair game and make you the envy of every room!
Unmatched Volume and Fullness in a Snap!
Our Ear To Ear Volumizer is the dream solution for those seeking a voluptuous hair look. This easy-to-use, super affordable Ear To Ear Volumizer gives you that extra bounce you've always wanted. It's like your hair is flowing like a damsel's mane in spring!
Awe Hair's Promise: Quality and Convenience
The Ear To Ear Clip-In Volumizer is made with 100% real human hair (Remy Virgin Hair) and offers the most blendable volume, making your ends fuller in under a minute without any fuss! The base features lace fabric – weft stitched, adding subtle volume to your roots too. And guess what? It's heat-resistant, so you can curl it, straighten it, crimp it, or even re-color it (except jet black)!
Versatility at Its Finest
With our Volumizer, you can switch up your hairstyle whenever you like! Use it to add extra weight and fullness to your locks, and experience the freedom to experiment with your look.
Low-Maintenance, High Impact
Our Volumizers don't require frequent washing, so you can enjoy the fullness without the hassle. And with proper maintenance, they can last you a good 2+ years or even forever!
Our straight Volumizers will not be bone straight, as they will have a slight wave after washing. However, we do ship them after a little bit of straightening to ensure the perfect match for your hair!
Limited Time Offer: Don't Miss Out!
This is your chance to boost your confidence and rock the stunning hair you deserve! Don't let this opportunity pass you by – grab your Ear To Ear Volumizer NOW and experience the incredible difference!
Your dream hair is just a click away! Get your hands on Awe Hair's Ear To Ear Volumizer today, and say hello to a fabulous new you!
Top-quality Products: Awe Hair is dedicated to providing customers with the highest quality hair extensions.
Versatile Range: Choose from a variety of options to help you achieve the desired volume in any part of your hair.
Unmatched Customer Service: Our team is committed to ensuring your satisfaction and helping you achieve your dream hair.
Affordable Luxury: Enjoy salon-quality hair without breaking the bank.
Unique Features & Benefits
100% Remy Virgin Hair: Experience the highest quality human hair for a seamless, natural look.
Heat-resistant: Style your volumizer with hot tools like curling irons, straighteners, and crimping irons.
Easy To Use: Quickly clip it in and out, adding instant volume and fullness to your hair.
Long-lasting: With proper care, your hair extensions can last up to 2+ years or even longer!
Is This For Me
How To Install
Maintenance
Length Guide
Is This For Me
If you're looking for an easy way to add volume, bounce, and fullness to your hair, then the Ear To Ear Volumizer is perfect for you! It's ideal for those who want a quick and simple solution to transform their hair game without the commitment or cost of permanent extensions.
How To Install
Maintenance
Length Guide
Frequently Asked Questions
Have any questions or queries? Contact our super friendly team today!
100%
Customer Satisfaction